Advancing the Understanding of Water Processes
in the Landscape
The Hydrological Open Air Laboratory (HOAL) in Petzenkirchen, Lower Austria, is a 66 ha research catchment that has been established to advance the understanding of water related flow and transport processes in the landscape, involving sediments, nutrients and microbes.

The HOAL catchment is ideally suited for researching water flow and transport processes, because it features a range of different runoff generation processes (surface runoff, springs, tile drains, wetlands) and it is convenient from a logistic point of view as all instruments can be connected to the power grid and a high speed glassfibre Local Area Network. This makes the HOAL a genuine laboratory where hypotheses can be tested, either by controlled experiments or by contrasting sub-regions of different characteristics.

Cutting edge research, interdisciplinary collaboration, networking within the science community and beyond, and provision of long-term experimental infrastructure are the cornerstones of the HOAL programme, which is becoming a hub for hosting guest scientists, through a closely knit network with other academic institutions and observatories.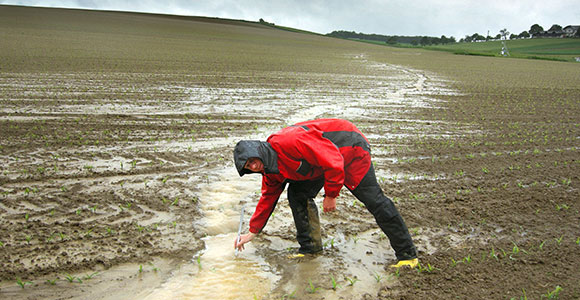 The HOAL is operated jointly by the Vienna University of Technology (TU Wien) and the Federal Agency for Water Management of the Federal Ministry of Agriculture, Forestry, Environment and Water Management (BMLFUW). More than 20 researchers and experts explore science questions in the HOAL under the guidance of Günter Blöschl and Peter Strauss.

The Laboratory and the research are supported by the TU Wien, the Federal Agency for Water Management, the Austrian Science Fund (FWF) through the Vienna Doctoral Programme on Water Resource Systems, and a number of research projects.

Download HOAL Brochure
Download HOAL Hypothesis paper